Most people who want to start their own business usually cite reasons like independence and money. Unfortunately for most new business owners, you can't have your cake and eat it too.
Katie Fagan, of franchise consulting group FranNet, told Palo Alto Online that only 16 percent of start-ups are still in business after 10 years, while 90 percent of franchises are still viable after the same time period. Murphy Business and Financial Corporation says franchises are successful because of the lifetime marketing and training you get from the franchisor. The aforementioned aspects of business ownership would seemingly make opening a franchise versus a start-up a no-brainer. But it all comes down to what exactly you want from your business.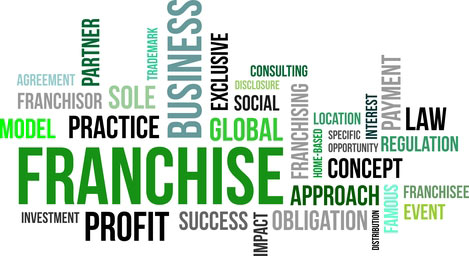 Liberty or Debt
You can easily start a business called "John Doe's Tax Preparation" with little more than a Pitney Bowes postage meter, a website and knowledge of the 70,000-plus pages of U.S. tax code. But if you want to start an H&R Block franchise, be prepared to pay as much as $84,000 in start-up costs. You will also be required to attend an orientation at the company's headquarters, answer to a district manager and attend annual training sessions, said Doug Salaway, Vice President of Acquisitions, via Immpreneur.com. The company, like most other franchisors, does not provide any help with funding.
The length of contracts can range from five to 20 years, so you're stuck with a franchise for a period of time even if you decide you are no longer passionate about it at some point. Some franchises require renovations to make the store look like a new corporate brand, which can also be very expensive.
On the other hand, you call all your own shots with a traditional businesses — financial and otherwise.
Marketing Is No Contest
A big, shiny sign with golden arches, a play area and the smell of french fries guarantees you will attract millions of customers who can't live without Big Macs and Shamrock shakes. Bob's Burger Shack, on the other hand, will take months and potentially years of word-of-mouth advertising, Web campaigns and expensive radio and television spots to stand out among thousands of other restaurants.
Though start-up costs are expensive for franchises, you are basically paying for a pool of customers that will be handed to you on a silver platter. Cash flow will come much faster with a franchise, thus eliminating the financial woes most start-ups experience when they open for business. Building your own brand is challenging and requires much more work. But you'll certainly appreciate the potential success more if you build it from the ground-up.
Franchise Are Easier To Run
The first traditional business you open will be a trial-and-error adventure that hopefully has a happy ending. A franchisee, however, will have everything laid out for him: corporate support, business model, suppliers, etc. Start-ups have to build the entire car, whereas franchisees are handed the keys and told where to drive.
There is no right or wrong answer to the question of franchise vs. start-up. If you have the initial capital and want to jump in and hit the ground running, a franchise is probably best. If you want a challenge, complete control and autonomy, a traditional business is probably best.
What is Franchise Note?

Franchise Note is a franchise business blog containing franchise and franchising resources - Franchise information, franchising tips, franchise reviews, and many other franchise-related topics. Learn more »

Any feedback? Please send yours to us »